Wisdom Wednesday: Out Of Office In Microsoft Outlook
We've Helped Over 100 Small Businesses
Bring Their IT to a Hum…
How Do I Set My Out Of Office In Microsoft Outlook To Only Send From One Date To Another?
In Outlook, click on File, Info then select Automatic Replies (Out of Office).
Click on Send Automatic Replies and check the Only send during this time range check box.
Specify a start and end time for the reply to activate and deactivate using the Start time and End time fields.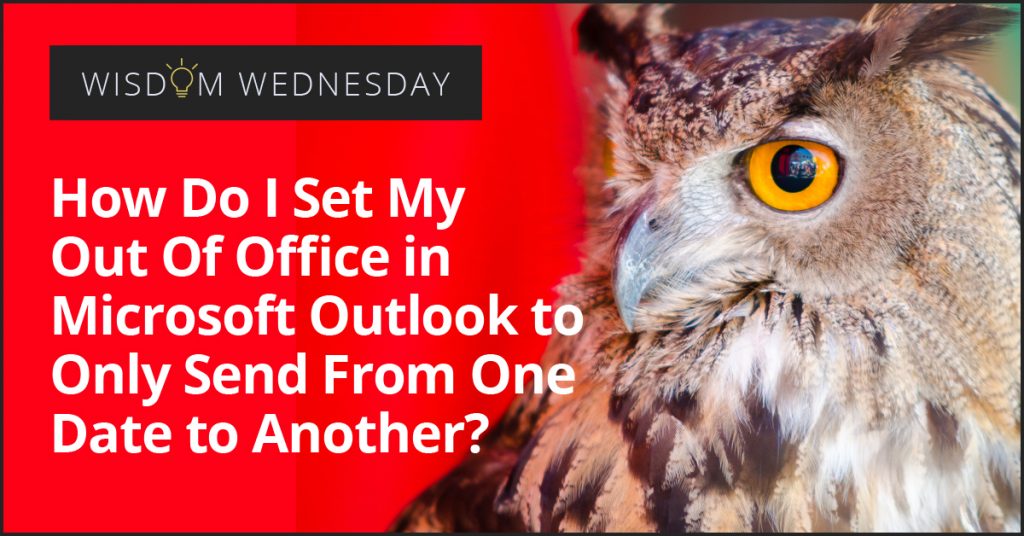 Whether you need immediate help with an IT issue or want to discuss your long-term IT strategy, our team is here to help.
Call us at (757) 320-5669 or complete the form below and we'll help in any way we can.